With Halloween just around the corner, haunted houses are everywhere. Cobwebs and costumes can be creepy, but the real chill-seekers belong in a haunted hotel. Filled with movie stars, mysteries, and murder, these five ghost-approved getaways will satisfy your spooky desires.
1 The Queen Mary Hotel: Long Beach, California, USA
Advertised as a haunted attraction on its very own website, the Queen Mary is really a converted ship which originally departed from Southampton, England. It quickly became an attraction to mid-century celebrities like Bob Hope and Clark Gable. In spite of this, the Queen Mary's journey hasn't all been glitz and glamour. At least two men were crushed to death on separate occasions by Door 13 in the engine room. These scary stories are just the beginning, as there have been over 49 reported deaths aboard the Queen Mary.
2 Stanley Hotel: Estes Park, Colorado, USA
The Stanley Hotel is perhaps most famously known as Stanley Kubrick's inspiration for the hotel in the Shining. If that's not reason enough to stay at this terrifying accommodation, then visit so you can  meet the frequently spotted owners of the hotel, F.O. Stanley and Flora Tileston. Oh, and did I mention they died in 1940?
3 Langham Hotel: London, England
Not only does this hotel have a laundry list of famous guests, but it has a specifically haunted room. Room 333 hosted many alleged murders and suicides. One legend details a man who killed his wife, and then himself while on their honeymoon. This room has such a bloody history, the employees say that it is more heavily avoided than it is a tourist attraction.
4 Ballygally Castle: Ballygally, Northern Ireland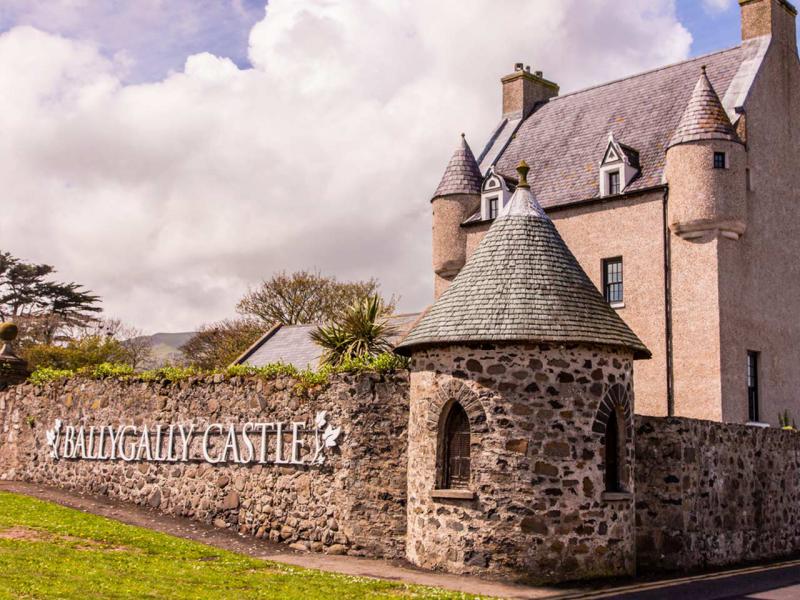 This 17th century castle is not just filled with rumors of terrible death, but actual historical accounts. To be exact, the original owner's wife plummeted to her death from the top of the castle. It is speculated whether it was an accident, suicide, or murder. Maybe you should take a trip to the United Kingdom and ask her yourself, as many guests report seeing her roaming the grounds.
5 Chelsea Hotel: New York City, New York, USA
This hotel doesn't just have ghosts, it has the spirits of rock 'n' roll. Sid Vicious of the Sex Pistols was accused of stabbing his girlfriend to death while they were living at the Chelsea Hotel. Sid Vicious insisted that he loved Nancy Spungen and that he had nothing to do with her murder. Regardless, her presence is said to haunt the halls of this legendary lodging. Although currently under renovations, the updated Chelsea Hotel is set to reopen next year.